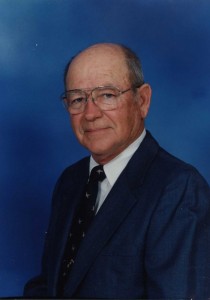 Robert Roland Polk, 83, of  Santa Fe,  Texas passed away May 1, 2015 at his home with his beloved wife Jackie by his side.  He was born in
Houston, Texas to Ruth and I.D. Polk, Sr. and raised in Beaumont, Texas.
Robert attended St Edwards Catholic School and St. Edwards University in Austin, Texas. In 1954 he was drafted in the army and was Stationed at Ft. Bliss, Ft. Belvoir and Ft. Sheridan.  He was transferred to Germany in 1956 to Tompkins Barracks near Heidelberg. He moved back to Austin, Texas  to earn his Masters Degree in petroleum engineering at the University of Texas and became a lifelong Longhorn fan. He started a consulting firm with Bill Rowland, Rowland, Polk and Associates. After 12 years, Mr. Polk started Polk Engineering which he operated until his retirement. He is preceded in death by his parents, his brother's I.D. Polk,Jr. and Thomas E. Polk, wife Bettie Mitchell Polk, and his stepdaughter Debbie Mitchell Russell.  He is survived by wife Jackie, whom he lovingly referred to as his angel, sister JoAnne Polk, brothers Joe E. and Simmie Polk, sister in law Sandy McReynolds and husband Roger, daughters, JoAnne Polk Strychalski, Dottie Polk Blagg and husband Bob, and Nancy Polk Lumbra and husband Dan, stepsons, Rick Mitchell Sr. and wife Kathy and Bill Russell. He also leaves 11 grandchildren and 13 great grandchildren.  An avid deer and duck hunter,Roland will be greatly missed by friends Doyle Dawson, Al Fennel, Guy Taylor, son in law Dan, nephew Tommy Polk and many other family members and friends. Also honoring his memory are the bowling girls he sponsored for so many years. On behalf of the family, we would like to extend our sincerest thanks to HCT Hospice Care Team Nurses Kathryn & Toby, aide Tim, the visiting angels Vickie, Jay, Victor, Jewell, JoAne and Tracie.
Visitation will be Tuesday May 5,2015 from 5:00-8:00 pm.Funeral Services will be held Wednesday May 6,2015 at 11:00 am at Crowder Funeral Home Chapel Dickinson, Texas.
Pall bearers are Robert Hoot, Dan Lumbra, Tommy Polk, Rick Mitchell Sr., Ben Hoot and Bill Russell. Honorary pallbearers are Bob Blagg, Guy Taylor, Rick Mitchell Jr. and Doyle Dawson.
Mr. Polk will be laid to rest at Grace Memorial Park in Santa Fe, Texas.