Robert "Robin" Edward Bresler, Jr.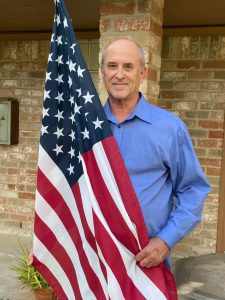 Robert "Robin" Edward Bresler, Jr. passed away on August 31, 2022 after a long and courageous battle with cancer. Taking supplements and using his health products until the very end, he surprised even the nurses with his determined optimism. His easygoing manner and resolve to have a good time will be missed by all, but especially by his dancing community.
Robin was born in Hope, Arkansas on January 27, 1949. He served in the Air Force from 1971 to 1973  before resettling in Arkansas. He moved to Friendswood, Texas with his family in March of 1987, where he had two children, Jessica Bresler and Ryan Bresler, and resided until his death. He is survived by both of his children and his siblings Carol Lester, Renee Bresler Potter, Bill Shirey, Rick Bresler, and Ron Bresler.
Our father never asked for nor needed much, but he did have one request: that everyone raise a glass and get on the dance floor soon as a tribute. We'd certainly love if you could remember him in this fun way.
A memorial service will be held at 3 p.m. on Saturday, September 10, 2022 in the chapel of Crowder Funeral Home in Pearland, TX.