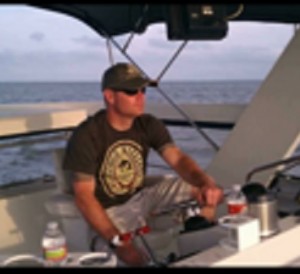 On May 1, 2016, Robert James Shaw passed on his life to four transplant recipients who would have died by the end of the week.
In a short 42 years he lived life to the fullest, serving in the Army Rangers, serving as a Florida Police Officer, working as an Endeavor Air Pilot, living on a boat in Seabrook, Texas and taking his last ride on his motorcycle.  He will be greatly missed by his parents, three sisters and three young children, who find comfort in knowing that thru his death others will have life.
A memorial service will be held at 7pm Thursday evening, May 5 at Crowder Funeral Home in Webster.  The family will receive friends from 6 to 8pm.
The following was written by a friend:
FOR A MAN TAKEN TOO SOON!!! You sir were an unexpected friend You sir had an unfortunate early end Your energy and soul embellished us all  Who would ever expect. .. Any of us would see you fall A man we knew, Yes you were What life before us…we know not What you've endured. .. Your legacy before us.. None of us care Your smile and your energy. .. Made an impact to no one we could compare. ….. You left a mark on the people you met Unfortunately we had no chance to see it all and now we've wept We weep for a man,    that we choose to hold dear. . No matter the past, present  We've come to realize. . You our friend are no longer here. … That being said, how selfish are we As we all know. you left behind 3… Our hearts are broken. . For the 3 hearts as they bleed It isn't fair. .As far as we can see But who in the hell are we to judge thee This man we've lost as selfish it seems. His family and children. Their pain we will never know let Alone believe!!  Now I will say. …MR. Rob Shaw I FEEL BLESSED TO HAVE KNOWN YOU. Selfish it may seem But I'm not alone. …. IT WAS OUR PLEASURE. .. NOW HAVE A SAFE FLIGHT HOME !!!