Robert Deane (Bob) Gallagher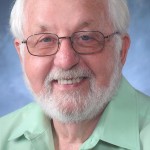 Memorial Service 2pm Saturday, November 22, 2014 at the Nassau Bay Hilton Hotel
Robert Deane (Bob) Gallagher was born on March 13, 1935 in Ponca City, Oklahoma and passed away suddenly on October 8, 2014 in Houston, Texas.
In 1954 Bob studied chemistry at Oklahoma State University, where he was a laboratory assistant in the radiation laboratory during his undergraduate program. He graduated in 1958 with a Bachelor's Degree in Chemistry.
He went to work for Continental Oil Company in the Radiochemistry Group as an Associate Research Chemist.
In 1963 while employed as a radio chemist and laboratory supervisor with Eberline Instrument Corporation in Santa Fe, NM., Bob worked on projects for Los Alamos National Laboratories.
In 1965 he moved to Houston, TX for a management position with Tracerlab then advancing to Vice-President of Hastings Radiochemical Works. In 1968, Bob worked for American Biomedical as Vice-President and director.
In 1971, Bob opened his own company, Nuclear Sources & Services, Inc., which has flourished over the last 43 years. Bob and his staff have worked all around the United States and in many foreign countries. NSSI is one of only three facilities in the U.S. providing storage and handling of mixed hazardous and radioactive wastes. NSSI has maintained a great majority of its employees for more than 30 years, which says a lot about Bob and his work ethics.
Bob was on the Board of Directors of the Boys and Girls Harbor in La Porte, Texas for neglected children. Bob and Mautita also support the Joyful Toyful Organization.
Bob was a loving husband and father. He is survived by his wife Maurita for over 36 years. He is also survived by his son, Gary Gallagher and wife, Jani of Edmond, OK and his daughter, Shawn Gallagher Gruss and husband, Phil of Dickinson, TX and also step children, Delinda Lewis Ruffino and Bob Lewis. He also had two step children with Maurita, son, Don Murphy and Deborah Meyers (Deceased). Bob also had numerous grandchildren and great grandchildren.
He will be greatly missed by all who knew him, especially his family and extended family at NSSI.
In loving memory of Bob, memorials may be made to the American Heart Association.