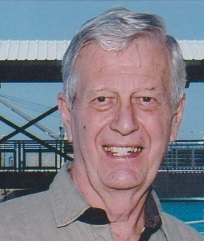 Robert D. Laurin, 88, of Houston/Clear Lake passed away with his daughter at his side on April 28, 2022, at his home. He was born on November 22, 1933 (11/22/33) in Cornwall, Ontario (Canada) to Percy and Nellie Laurin.
Robert is survived by his: daughter Christine Laurin; nephews, Mark Paquette (Ronald) and Paul Paquette (Cheryl); niece, Susan Betts (Dave).
Robert graduated high school and moved to the United States. Two years later he brought his longtime girlfriend, Jeannette, who he knew since childhood to the United States and married her. Jeannette and Bob were married for 41 years until her death in 2000, when she lost her battle with cancer.
Bob and his partners opened Truesale Construction where they built apartment complexes. When he relocated to Houston, they changed the name to South Key Builders. He built custom homes and did remodeling until he retired in his late 70's.
Bob was a funny, generous and kindhearted man. He was known to his friends as "The Milk Man". Bob was the New York American Dairy Association's milk model. Bob was an avid body builder until his early 80's and once came in 5th for Mr. Canada.
A memorial will be held on Sunday, May 15, 2022 at 2:00 pm at Crowder Funeral Home – Chaple, 111 East Medical Center, Blvd., Webster, TX 77598, 281-280-9000. In lieu of flowers those wishing to make a memorial donation in Robert's memory may do so to Alzheimer Association, 6055 South Loop E, Houston, TX 77087 (ALZ.ORG).