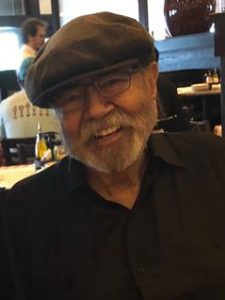 Robert Carbajal Garza, 84, passed away peacefully at his home on Wednesday, October 23, 2019. He was born April 7, 1935 in Goliad, Texas, to Elias and Estefana Garza, who proceeded him in death. Also, proceeding him in death, two brothers, Elias Jr. and Richard and his granddaughter Valeree Faith.
He is survived by his wife, Billie, two daughters, Elaine and her husband Steve; Elisa and her husband Marcos; his two granddaughters, Natalee and Valerie Joy; a sister, Bonnie and many cousins, nieces and nephews.
Robert enjoyed spending time with family and friends. He also enjoyed reading, discussing world events, relaxing with a great cup of coffee and making family and friends laugh. He shared in an interview with his daughter, Elisa, that at an early age his parents told and instilled in him to 'Do his best, work hard, and be proud of his heritage and who he is.' Robert continued to pass on that belief to his daughters and granddaughters and he will continue to influence his family for generations and will be missed by his family and friends.
A memorial service will be held at 10:30 a.m. on Saturday, November 2, 2019, at St. Bernadette's Catholic Church in Houston, Texas.
In lieu of flowers, a donation to the American Cancer Society, in Robert's memory, will be greatly appreciated.