Robert "Bob" Lewis Burdette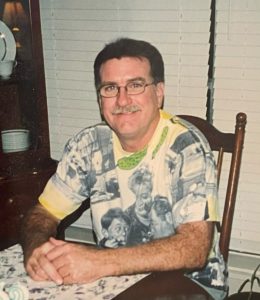 Robert "Bob" Lewis Burdette, our beloved dad, unexpectedly departed from this life on Thursday, October 5, 2023. He was 73. Bob was born in Charleston, West Virginia, to Joe and Marion Burdette on November 01, 1949. He was the second of four kids. The family moved to Texas in 1965, where Dad graduated from La Marque HS in 1967 and remained a Cougar fan for decades to follow. He worked at Amoco/BP in Texas City as a catalytic cracker, or "cat cracker," at Cat #3 for 30 years, retiring in 2008. Our dad was a great storyteller. He was witty, interesting, and funny. He loved watching sports, especially the Astros, who won their first World Series on his birthday. Dad was an avid music lover. He insisted that vinyl has a superior sound. He saw the Beatles live in August 1965 in Houston. He was a self-proclaimed supertaster. He was known to be the hottest man on earth and sometimes suffered from "the meat sweats." He once found an actual fork in the road and took it. Dad swore that he thought up the idea of a vacuum attachment that cuts hair years before Flowbee became Flowbee. Dad was an avid golfer and made a hole-in-one on the 7th hole at Bayou Gulf Club in Texas City. To know him is to love him, and we do.
Bob is preceded in death by his folks and brother David Burdette. He is also preceded in death by his wife of 25 years Jackie Burdette, and her daughter, Jessica Hudson, whom they raised together.
Bob leaves behind his children Samuel (Desiree) Burdette, Greyson (Christina) Burdette, Benjamin (Michelle) Burdette, and Ann (John) Presnall; seven grandchildren, significantly Jaden Vuittonet and Piper Burdette; sister Lynn (Doug) Taylor; brother Richard Burdette; his best friend and our mom Terri Jean; and other loving family and friends in Texas, West Virginia, and Kentucky.
A remembrance of life will be held at Crowder Funeral Home in La Marque on Saturday, October 14, 2023, from 9:00 a.m. to noon.
In lieu of flowers, remind someone that you love them (or donate to the "Human Fund").