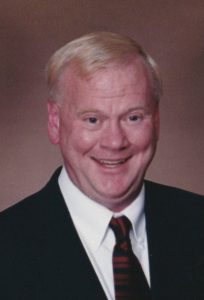 Robert "Bob" Henry Scott passed away August 28, 2022 after his year long battle with cancer.  He was born on July 5th, 1955 in Alexandria, Virginia to his parents Harold and Margaret Scott.  Although he arrived too late to enjoy the Fourth, Bob sure did stir up a lot of excitement coming into this world. As his parents rushed toward the hospital, Bob couldn't wait and arrived in the car early that morning in front of the office of the Justice of the Peace.
Growing up, Bob was active in the Boy Scouts and became an Eagle Scout.  In 1974, he graduated from Robinson High School in Fairfax, Virginia.  Bob received a bachelor of Building Construction from the University of Florida in 1979.  Afterwards, he joined The M.W. Kellogg Company / KBR where he traveled all over the world working on heavy industrial construction projects.  Bob also worked for Cheniere Energy on an LNG Terminal in Sabine Pass near Port Arthur, Texas.  Bob was most notably known for "Systems Turnover" transitioning from Construction to Commissioning/Start-up of plants.
Bob retired in 2019 from KBR and was looking forward to volunteering at Shriners Hospital for Children.  He always tried to help people who were less fortunate than he.  Bob also had a great sense of humor, bringing lots of laughs to many throughout his life.  He was kind, generous, accommodating, and devoted to his parents.  Up until he entered hospice, Bob talked to his mom on the phone everyday.  Bob enjoyed fishing, bowling, tinkering in the garage, and tending his grand 20' x 50' vegetable garden. Bob especially enjoyed grilling for his dog, Buddy.  Travel, History, and Smithsonian channels are among his favorites.  Of course, the Houston Astros were at the top of his list.
He is survived by his wife Lan, younger brother Doug, older brother Harold, and 99 year old mother Margaret.