Robert "Bob" Dennis Baker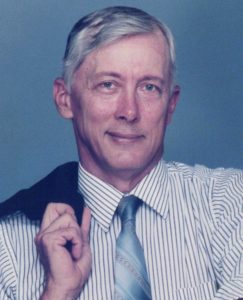 Robert "Bob" Dennis Baker passed away at his home in Dickinson, Texas on Saturday, September 24, 2022 surrounded by his family. He was 76.
Bob was born on May 6, 1946, in Galveston, Texas to Durward Spiller and Patsy Elaine Baker. He attended La Marque High School and graduated in 1964. After high school, he attended Southwest Texas State College where he met the love of his life, Linda Gayle Schrade, at the McCarty Student Center, and they married in January 1968. He graduated with a Bachelor of Science in Education in December 1968. He began his career in the La Marque Independent School District as a math and biology teacher and eventually served as an assistant principal. In 1970, God led the couple to adopt three brothers. As his family grew with the birth of their fourth son in 1977, he took employment at the Amoco Chemicals Refinery as an Operator and then Amoco Oil. Bob was never idle, and when he wasn't working at Amoco, he ran a lawn service, trimmed trees, and roofed many homes in the area. He retired from Amoco in 1998 and continued his lawn service for many more years.
What was important to him, though, was making memories with his family. Bob had a love for his family, friends, and fast classic cars. One of his favorite past times was attending classic car shows with his boys. Though he owned many different classic cars throughout the years, his favorite was the '57 Chevy, and while he always liked Chevy best, he still accepted those who preferred Ford. He also loved making memories in the outdoors, whether it was on a motorcycle with his wife traveling across Texas to see the Hill Country, camping at Inks Lake with family and friends, or working and playing with his boys in Runge.
Throughout his entire life, Bob attended the Church of Christ. He was baptized in his youth and remained a faithful Christian servant. Through his daily actions and choices, he exemplified the life of a servant of Christ, always putting others before himself. His family is grateful for the legacy of his leadership and Christian example. From the time he spent leading songs and prayers at the church to the numerous hours supporting the Gator Band, his life was marked by service to others. He was and remains an inspiration to many for his unwavering faith through the triumphs and trials.
Bob is preceded in death by his parents Durward and Patsy Baker, mother-in-law Betta Schrade, son Mark Baker, and sister-in-law Mary Beth Morgan.
He is survived by his loving wife of 54 years Linda Gayle, sons Donnie Baker and his wife, Kim; Roy Baker; Robert Baker and his wife, Rachel; sisters Janis Allison and her husband, Jim; Susie Sheridan; Gaynelle Hirsch; brother-in-law Bobby Morgan; brother-in-law Gus Schrade and his wife, Mary; and many other loving family and friends.
The Family will receive friends on Saturday, October 1 at 10:00am with a Ceremony at 11:00am at League City Church of Christ, 1801 East Main, League City, Texas 77573. The family welcomes you to wear your favorite classic car apparel.  A graveside service will follow on Sunday at 3:00pm at the Runge Cemetery in Runge, Texas.
In lieu of flowers, you may send memorials to the League City Church of Christ, www.lccofc.org or Baylor College of Medicine Center for Alzheimer's and Neurodegenerative Diseases, www.bcm.edu/Neuro.