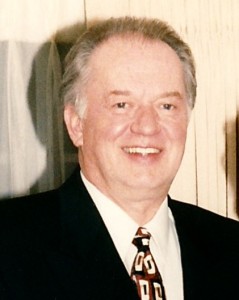 Robert Alan Schoppe peacefully entered into eternal rest Tuesday night, April 12, 2016 at home, comforted by his loving wife and friends. Born October 4, 1942 in Steubenville, Ohio, Robert was 73 years old.
He attended the United States Naval Academy and received his Chemical Engineering Degree from the University of Houston – Cullen College of Engineering. He started working at Petro-Tex and continued there under different owners and eventually retired early from Texas Petrochemical.
Robert and Vicky had a whirlwind courtship, surely guided by the angels.  Robert was in Houston on business, and Vicky was returning to Houston from Phoenix.  They met and he returned to Ohio. Robert and Vicky got engaged over the phone, and Robert returned to Houston a couple weeks later. After failing to settle on wedding plans, they eloped two months later and the marriage lasted 50 years!
Robert was a quiet, stoic man who enjoyed sailing, fishing and woodworking. But more than anything he was an avid reader. Throughout his retired years he was never seen without a book in his hands…as long as he could find his glasses.
Robert Schoppe was preceded in death by: Son- Gregory Alan Schoppe, Parents- Robert William Schoppe and Thelma Elnora Bronson. He is survived by: Wife- Vicky (Politte) Schoppe, Daughter- Paige (Thomas) Gallegos, Brother- Richard August (Christine) Schoppe and Darrell Lee (Mary Teresa) Schoppe.
We, the family, would like to extend a very special thanks to Rosalind Brown for taking such good care of Robert and Vicky. It was truly a blessing to have her come into our lives when she did. We are also grateful for Carolyn, and Dr. Subhadra Bandhakvi. Dr. Bandhakvi was Robert's primary care physician, and was just as shocked as everyone else to witness his rapid decline. She sincerely did everything in her power to restore his quality of life. Finally, we are forever in debt to friends and family for their abundance of love, support and endless amounts of time spent doing all they could.
Graveside services are scheduled for Tuesday, April 19th, 2016 at 1:30pm at Forest Park Lawndale. Friends and family may gather at Vicky's house following the services.