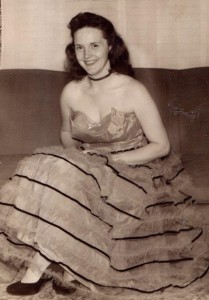 Memorial Vigil   7:30pm ~ Friday   August 14, 2015   Crowder Funeral Home   Webster, Texas
Mary Rita Nelson, daughter of Walter R. and Ann Louise (Ganga) Reifel was born on March 1, 1930 in Galveston, Texas.  While growing up she attended Catholic schools in Galveston.  After graduating she became a nurse and worked for many years in the Galveston County medical field.
Later in life she moved to Austin, Texas to be near her grown children.  She spent her last few years in Bastrop, Texas where she passed away on August 12, 2015.
Rita was preceded in death by her parents, brother, Reynolds Reifel and sisters, Margaret Worthen, Ann Crowder and Rose Crowley.
She will be missed by her son, Tommy Schaper; three daughters, Nancy Beauchamp, Nina Baker and Lisa Nelson; four grandchildren and grand dogs.