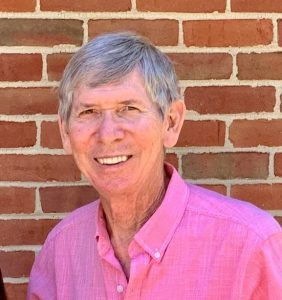 Richard Armstrong died peacefully on Friday, September 8, 2023 in Houston, Texas.  He was born in Galveston, Texas on November 7, 1943.  Growing up there he found his lifelong passion for electronics and engineering.  He created a workshop in his home's attic where he built his first radio.
He attended Texas A&M University where he was a proud member of the Fightin' Texas Aggie Band.  After graduating in 1965, he pursued his passion for electronics and worked on radios and communications on the Apollo missions at NASA's Johnson Space Center.  He worked on many other missions until his retirement.
Because he was a true engineer, his family and friends called on him often for home projects, repairs and general problem solving.
He married his beloved wife Betty thirty-two years ago and they enjoyed family time with their blended family, traveling, reading, and being with friends. He loved volunteering on things such as tutoring children in reading, working with Habitat for Humanity, AARP tax preparation, and working with environmental groups in Asheville, North Carolina.
Richard and Betty purchased their dream retirement home in Asheville, NC.  He loved gardening, nature photography and hiking.  They divided their time between Asheville and their home in Nassau Bay, where they could be close to their family. They chose not to retire there since their children started having children of their own and both loved to spend time with the grandkids.  All the grandkids loved hanging out with Pop; what fun adventures were they going to do next?!
He is preceded in death by his parents John and Kathryn Armstrong and stepson Xavier Brito.  He is survived by his wife Betty Armstrong; daughter Jennifer Rosenfeld (Darryl and their children Anna, Nicole and Eve); son Rick Armstrong (Anh-Thu and their children Cara, Emma and Brennan); Xavier's wife Robyn Brito and their children Sophia and Julia; stepson Jaime Brito (Kate and their children Claire, Nicolas and Mark); and stepdaughter Cristina Barr (Seth).
Richard is also survived by his 5 siblings: John Armstrong (wife Ann, deceased); Bobby Armstrong (wife Lynda); Larry Armstrong (wife Marsha); Debbie Miller (husband Gary, deceased); Bonnie Allen and numerous nieces and nephews.
The funeral will be held Tuesday, September 12, 2023 at St. Mary's Catholic Church in League City.  Visitation will be 10am to 11am and the funeral Mass will begin at 11am.  Richard will be interred at Mt Olivet Catholic Cemetery on Wednesday September 13, 2023 at 12:30pm.
In lieu of flowers, the family requests donations be sent to the Lewy Body Dementia Association https://www.lbda.org/