Richard (Dick) Wayne McMinimy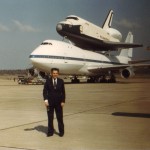 Richard (Dick) Wayne McMinimy passed away January 27th, 2014 at the age of 77. Dick was born January 18th, 1937 in the state of Washington and grew up in Post Falls Idaho. Richard met Norma Jean Bauer in Spokane, Washington where she was attending college in 1954 and they were married in June 1956. In 1955 Richard joined the United States Air Force as an electronic technician, His first assignment was Anchorage Alaska and then spent a year in Greenland. His Air Force career took a turn in 1964 when he transferred to the Office of Special Investigation (OSI) as a Security Specialist. In 1969 Dick was transferred to Bangkok, Thailand for 3 years where he provided support for the Vietnam War and was awarded numerous citations for his activities which included the Vietnam Service Medal, the Republic of Vietnam Campaign Medal, and the Republic of Vietnam Gallantry Cross with Palm. During this period Dick also provided personal security protection to Henry Kissinger, Hubert H. Humphries, and President Richard M. Nixon during their visits to Southeast Asia. Dick was intricately involved in the July 2, 1971 arrest of United States Air Force Master Sergeant Raymond G. De Champlain in Bangkok who was selling classified documents to Russian government representatives. Later, he was assigned duty for 2 years in Ankara, Turkey. He retired as a Senior Master Sergeant in February 1983 at Randolph AFB, San Antonio, TX after 28 1/2 years of service.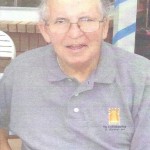 March 1983 he began his career at NASA, Johnson Space center, as a Security Specialist providing security to the Astronaut core, the NASA Ellington facilities, and travel with the Space Shuttle which included investigatory support after both Shuttle failures. He also provided security for all visiting dignitaries which included both President Bush Sr. and President Bush Jr., President Bill Clinton, movie productions, (Armageddon, Space Cowboys, Pearl Harbor) the balloon festival, Wings over Houston and more. He retired from JSC in 2005 as a GS-14 Branch Chief for International Travel. His history with the Government spanned almost 50 years. He was a member of the Houston Bomb Council, a member of the Houston SWAT team, and a member of the International Police Association. Dick was also a member of the Veterans of Foreign Wars and the Disabled Veterans Association. His leisure time was spent on family travel, visiting many countries and all but 5 Northern States. He and Norma were avid Square and Round Dancers. They traveled all around the country by RV and went on a lot of cruises and tours. Richard is survived by his wife, Norma, two sisters, Neva Moore and Patricia Edwards and her husband Ken, his son Richard and daughter in-law, Zarai, his daughter Deanna Chang-Fals, his daughter Geri and son-in-law, Bill Swanson, and his son Randy and daughter-in-law, Mary. He had 10 grandchildren, 5 great-grandchildren and numerous nieces and nephews. Services will be held on Saturday February 1st at 7:00 p.m. with visitation beginning at 5:00 p.m. at Crowder Funeral Home at 2422 Broadway in Pearland, TX 77581. Dad will be buried with full military honors at Fort Sam Houston Cemetery in San Antonio, Texas at 2:30 p.m. Wednesday February 5th. Dick enjoyed life, his family and friends. He will be missed by all.