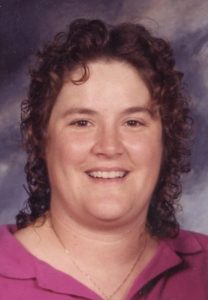 Rhonda Louise Schmitt, 64, passed away on March 26, 2023, in Webster, TX She was born on October 4, 1958, in San Diego, CA to Charles and Barbara Landry.
Rhonda is survived by her husband Leonard Schmitt, sisters Monique Robinson and Gabriella Landry, brother Robert Pierre Landry, father Charles Landry, and numerous family members and friends.
Rhonda worked as a freelance Court Reporter for Coastal Reporting for about 40 years. She had a passion for cooking and loved sports and her family.
On Tuesday, April 4, 2023, at St. Bernadette Catholic Church, 15500 El Camino Real, Houston, TX 77062 there will be a Visitation and Viewing starting at 9:45 am followed by the Funeral Mass at 10:30 am. Burial will follow at Mt Olivet Catholic Cemetery, Dickinson, TX.  A reception will follow the burial at St. Bernadette Catholic Church. In lieu of flowers those wishing to make a memorial donation in Rhonda's memory may do so to the American Heart Association.