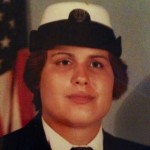 Rexann Gilbert Manion, 53, of Santa Fe, formerly of Texas City, passed away Monday, April 21, 2014 in Clear Lake. She was born August 7, 1960 to Rex and Frances Gilbert in Texas City, Texas.
Rexann was a 1978 graduate from Texas City High School. She played fast pitch softball growing up, and was an avid Astros fan. She was in the US Navy for 8 years, stationed in Oahu, Hawaii and Kingsland, Georgia. She worked as a Lab Technician for Earth Science Laboratory.
Rexann is preceded in death by her parents Rex and Frances Gilbert. She is survived by her husband Bill Manion, daughters, Tabitha Gilbert, Angela Manion Sneed and husband Paul, son William J. Manion and wife Diana, three sisters Melissa Gilbert, Susan Gilbert and Gloria Gilbert Burleigh, brother Tim Gilbert and wife Amanda, sister-n-law Debbie Manion Ford and husband Mike, sister-n-law Patty Manion Schmidt and husband Doug, brother-in-law Timothy Manion and wife Lisa, five grandchildren, and numerous other family members and friends.
Memorial Visitation will be Saturday, April 26, 2014 from 1:00pm – 2:00pm with the Memorial Service at 2:00pm at the James Crowder Funeral Home in La Marque with Rev. David Nichols officiating.