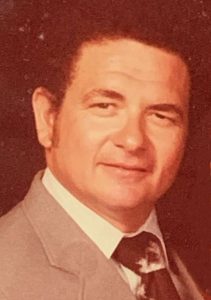 Rev. Jay Lewis Hill, 75, of Texas City passed away on Monday, July 22, 2019 in Texas City.  He was born July 5, 1944 in Houston, Texas to Julius and Mable Hill.
Jay was a loving husband, father, grandfather, brother and preacher who did anything he could to help others and he never met a stranger.  He loved taking care of his animals and working in the barn.  Jay loved God and we know he had a glad reunion with his wife of 55 years in Heaven. His love for God, jokes and tradition will continue to live on through his kids and grandkids.
Jay is preceded in death by his parents, his wife Linda Carol Hill and brother James "Buddy" Hill.
He is survived by his two daughters: Kacey Hill and Lona Whitley (Thomas); three sons: Slate Hill (Lenny), Tully Hill, and Tee-Jay Hill; seven grandchildren: Chasity Fuchs (Carl), Destiny Johnson (Colby), Thomas Whitley Jr., Lexi Hill, Jarratt Hill, Kaclynn Hawkins, and Kacson Hawkins; two great grandchildren: Aiden Hill and Leif Hill; sister Joan Warncke;  sisters-in-law: Jo Marie Lange (Eugene), Jane Laake (Milton); brothers-in-law: Tully Thorp (Dana) and Bobby Thorp (Mary) and numerous nieces and nephews.
A Memorial Visitation will be held on from 5:00pm – 8:00pm Thursday, July 25, 2019 at the James Crowder Funeral Home in La Marque.  A burial of ashes will take place at a later date at the East Sandy Cemetery in New Waverly, TX.