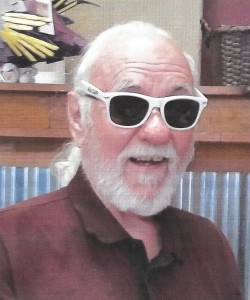 Raymond Frank Maixner, of League City , Texas passed away Saturday ,August 8 , 2015 at the age of 78. He was born July 27, 1937 in Queens , New York to Fredrick Joseph Maixner and wife Julie . He enjoyed life and shared that joy with everyone he met. In doing so, he died never knowing a stranger . He shared his love with his family and friends and he will be missed .
Survived by : his life companion Becky Maixner
His children: son James F. Maixner and wife George Ann , daughters Frances D. Ronzitti and husband Ronald , Laura A. Luther and husband William ll , Julia L. Kelly , Theresa M. Maixner and Jennifer L. Nelson .
His grandchildren : Michelle Maixner, Micheal Maixner , Kameron Gifford , Rachel Ronzitti , Lauren Ronzitti, William Luther lll, Sarah Luther, Justine Kelly, Kyle Nelson and Skylar Nelson .
His great grandchildren : Marlee Maixner , Colsen Maixner , Brylee Maixner , Evan Wethington , Logan Brown and Natasha Luther .
A Celebration of his life for family and friends will be held on Saturday , August 29 , 2015 from 5:00 to 7:00 pm at 211 Windward Court , League City, Texas. Memorial Donations may be made to a charity of your choice.