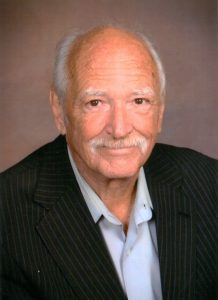 Randy Lee Wilson, 70, of Bacliff, Texas passed from the care of his sweetheart of 15 years Nancy Caroline Moore, Friday, November 4, 2016 at his home in Bacliff into the arms of his Savior.
Randy was born November 10, 1945 in Bonham, Texas the son of Clyde Lee Wilson and Wilda Sue Little Wilson.
He was a longtime resident of Bacliff and was a member of St. Michael's Episcopal Church in La Marque.
Randy was a veteran of the Viet Nam War serving in the United States Navy, he received the National Defense Service Medal/Viet Nam Service (with on Bronze Star)/ Republic of Viet Nam Campaign Medal (with device) and the Navy Unit Commendation Ribbon (third award)X.
Randy was a carpenter and electrician, (Jack of all Trades).
He is preceded in death by his parents and his daughter Danielle Patton.
Randy is survived by Nancy Caroline Moore; her daughter Malynda Clark and grandson Owen Thomas Clark; two daughters Dawn Fennell (Bryan) and Mary Jane Cordez (Peter); his brother Robert Paul Wilson; grandchildren: Justin Boyanton (Jess), Michael Boyanton, Jacob Griffing, Bethany Patton (Jason), Dillon Patton (Brittany), Faith Cordez, Mackenzie Patton and Nicole Cordez and his great grandchildren: Bryson Boyanton, Braden Boyanton, Brody Boyanton, Avery Patton.
A private family Inurnment Service will be Thursday, November 17, 2016 at 2:15pm at Houston National Cemetery, 10410 Veteran Memorial Drive, Houston, Texas.
A Celebration of Life Service will be held November 18, 2016 at 1:00pm at St. Michaels Episcopal Church, 1609 Lake Road, La Marque, with Father Bob Moore, officiating.