Ralph Solo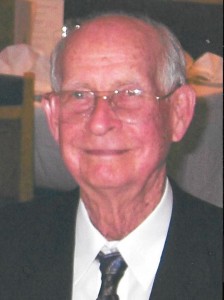 mon Gordy, 94, peacefully passed away January 24, 2016, with his family at his side in Kemah, TX.
He was born October 16, 1921 in Kemah to Solomon J. and Ruth Weeks Gordy. Mr. Gordy served in the U.S. Army Air Corps during World War II as a flight engineer and waist gunner on a B24 bomber for 23 missions over Germany. He worked many years for Houston Lighting and Power as an Instrumentation Supervisor. He was honored at the Kemah Parade in December 2015 as the oldest veteran and residing resident.
Ralph is survived by his wife of 68 years, Ann M. Gordy; son, Glen Gordy and wife Nancy Vachule; daughter, Janice Alexander and husband David Alexander; granddaughter, Christina Lillard and 4 great-grandchildren. Ralph is preceded in death by his brother, Allen Gordy and granddaughter Carrie Lillard.
Funeral services will be held Friday, January 29, 2016 at 1:00 pm at Crowder Funeral Home – 1645 E. Main St., League City, TX 77573. 281-332-2727. Visitation will be held Thursday, January 28, 2016 5-8 pm at Crowder Funeral Home.