Professor Elijah Tamuno Iyagba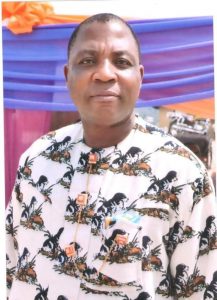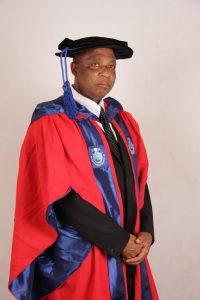 Professor Elijah Tamuno Iyagba passed on in United States of America during the late hours of November 17, 2016. He was the Rector of the Federal Polytechnic of Oil and Gas Bonny.
Prof. Iyagba earned a PhD (Chemical Engineering) from the University of Pittsburgh, PA, U.S.A., 1986. He had two MS degree in Petroleum Engineering in 1985 and Chemical Engineering in 1983 with a Thesis: A comparative Analysis of a Proposed LNG Base-Load Plant in Bonny, from the same university and a Bsc (Chemical Engineering) from the Obafemi Awolowo University, Ile-Ife, Nigeria, 1979 with first Class Honours.
He had a distinguished career at the university of Port Harcourt, doing world class research most of which can be seen in his publications, relating to Catalysis & Reaction Engineering. More importantly, he inspired a culture of research in a whole army of young faculty members who joined the University after him. His entry in the Chemical Engineering department marks the beginning of a new era in which a modern, research-based work culture developed in the department.
He was a fantastic teacher, involved in the teaching of core fluid mechanics courses and Transport Phenomena. He earned heaps of praise from the students he taught.
Prof. Iyagba held important positions in the University and served meritoriously in various capacities including Dean, Faculty of Process and Energy Systems Engineering, PTDF Chair Occupant in Gas Engineering, Director, Information & Communication Technology Centre (ICTC), Director, Basic Studies Unit, Head of Department Chemical Engineering, Director, SIWES (Industrial Training), Hall Warden, Kwame Nkrumah Hall, Assistant Hall Warden, Kwame Nkrumah Hall.
He was recognized with numerous honors and awards, including Best Overall Performance, West African School Certificate Examination, Okrika Grammar School, 1971, University of Port Harcourt 28th Convocation Merit Award for introducing in-house Computer Based Testing (CBT) in the university, 2011 (he was one of Only three staff of the university who have won merit awards twice), and other awards
Prof. Iyagba was a Registered Engineer,(COREN), a Fellow Nigerian Institute of Management, (Chartered), Member American Institute of Chemical Engineers and other professional bodies.
His passion was to serve God through his services to mankind. He believed that we are gifted according to God's grace to serves other not ourselves. And our services is to be marked by diligence and fervour.
He deserved much more but his gentle nature and a strong sense of modesty did not allow him to chase awards and rewards. He had many ideas on research and higher education, and a vision of how to build institutions. Even if you disagreed with some of it, you had to respect that fact that he thought so comprehensively. And then he followed it up with the passion and zeal that such dreams deserve.
Prof. Iyagba was one of the finest human beings we have been privilege amidst us. He was a friend, collaborator, gentle mentor, a good team player, a bridge builder, a wonderful father and husband. An epitome of Simplicity, one in a million.
Prof. Iyagba is survived by his wife, Mrs Flora Iyagba and their children Deinma, Daniel, Boma and Ibiye and Tonye.
We will miss him sorely.