Phyllis Rhonda (Thompson) Rasmussen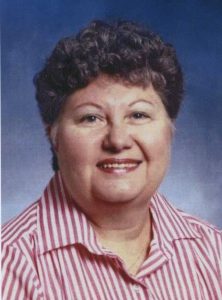 Phyllis was born in San Antonio, Texas, August 19, 1934, and went to live with Jesus on September 6, 2019.
She was preceded in death by her husband of 40 years, Martin Robert Rasmussen, Jr.
Survived by her are daughters Roxanne Thompson Rasmussen, Rhonda Christine Ringer, grandson Martin Robert Rasmussen, III, his wife Caitlyn and their daughter Charlotte, sister-in law and dear friend Ann Murillo of Houston, nieces Debra Platt, Donna Murillo, Paula Kinsey and nephew Tracy Murillo, cousins Elizabeth Himes and William Himes of San Antonio. Also special loving friends, Margie Dersheimer, Jerri Ann Hall, and Phyllis Stephenson.
Phyllis attended Texas Women's University, Texas A & M, and Galveston College. She retired from the Galveston Independent School District after 28 years of teaching and working in Special Education.
After retiring from GISD, she worked 7 years as secretary for the Baptist Chaplain at UTMB and as assistant director for the Baptist Student Ministry serving students from UTMB and TAMUG. She then served as secretary for Immanuel Baptist Church, Galveston, Texas.
Family will be receiving friends for one hour before the service.
Memorials may be given to your favorite charity.
"For God so loved the world that He gave His one and only
Son that whoever believes in Him shall not perish but have
eternal life." John 3:16.
A memorial service celebrating her life will be held at Crowder Funeral Home on Friday, September 13, 2019 at 3:00 pm, Dickinson, Texas 77539, (281) 337-1515 with a visitation being held at 2 pm prior to service.