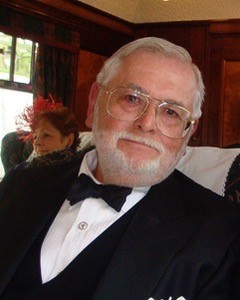 Peter R. Boerner passed from this life at his home in League City, TX on December 23, 2020 at the age of 80. He was, as ever, watched over by his faithful beagles.
Pete was born September 12, 1940 in Manhattan, NY to Kurt Boerner and Erika Tappe Boerner, was raised on Long Island, NY, attended Baldwin High School, Georgetown University, and graduated with honors from Hofstra University.  He was a 30-year resident of Houston and relocated to League City in 2009, where he loved the view of the coastal prairie from his back yard and being close to family.
Pete began his career at Banker's Trust Co. in Manhattan, built an accomplished career with Hewitt Associates, Inc., and served in the U.S. Navy and as an officer in the Naval Reserves.
He is survived by Mary Ann, his wife and life partner of 55 years; children Erika Boerner Nelson of Seabrook, TX, Pete Boerner (Allison) of Spring, TX, and Veronica Velesky (Col. J. Peter Velesky) of San Antonio, TX; grandchildren Liam, Audrey, Rebecca, Jack and Serenity; and brother Ralph Boerner (Elizabeth) of Villas, NJ.
We will always remember Pete for his generosity, passion for travel (having crossed the globe several times) and railroads, patriotism and love of country, and devotion to his beagles, and knowledge and appreciation of fine wine and quality scotch.
Pete was laid to rest in a military ceremony attended by family at Houston National Cemetery on December 30.
Memorial donations may be made to:
Wounded Warrior Project
support.woundedwarriorproject.org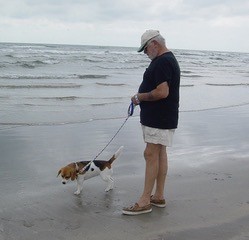 Crossing the Bar
(Tennyson)
Sunset and evening star,
And one clear call for me!
And may there be no moaning of the bar,
When I put out to sea,
But such a tide as moving seems asleep,
Too full for sound and foam,
When that which drew from out the boundless deep
Turns again home.
Twilight and evening bell,
And after that the dark!
And may there be no sadness of farewell,
When I embark;
For tho' from out our bourne of Time and Place
The flood may bear me far,
I hope to see my Pilot face to face
When I have crost the bar.