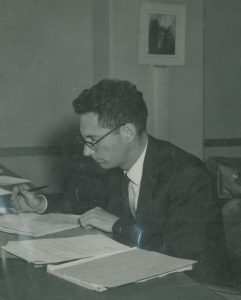 Peter J. Lanther born April 2, 1930 in Dallas, Texas passed away peacefully at home in League City June 20, 2023 after a life well-lived. He was resting comfortably surrounded by his loved ones and ready to begin his next adventure.
Peter enjoyed playing numerous card games both for fun and for Vegas chips. He loved bowling, when his wrist didn't hurt, and fishing off the side of pontoon boats while his family dozed in sun hats.
His professional career included serving in the Air Force during the Korean War, working as a tech rep for Philco in England, and most notably as an aerospace engineer for Ford Aerospace at NASA where he earned numerous awards and commendations.
A modest man by nature, Peter was most proud of his technical contributions to the space program especially the work he did on Gemini, Apollo, and the development of the space shuttle.
Peter is reunited with his wife of 53 years, Joan Fewtrell Lanther.
He is survived by daughter, Sheryl Lanther; son Anthony Lanther; granddaughters: Summer Lanther and Meghan Hilscher; and sister, Dorothy Cobb.
He will be missed by all.
There will be a visitation on Saturday, July 8, 2023 from 1 p.m. to 2 p.m. with a service to begin at 2 p.m.  in the chapel of Crowder Funeral Home in Pearland.
copy and paste the link into the browser at the time of service.
https://youtube.com/live/vQfiavUoycE?feature=share