Pauline C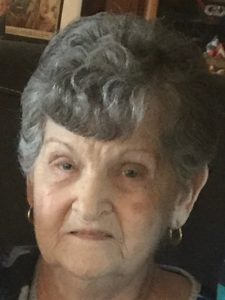 arney (Gardner) died peacefully in La Marque on Thursday, February 22, 2018 at the age of 84.
Pauline is preceded in death by her husband Gary Carney of Nacogdoches, TX, parents John and Ella Gardner of Texas City, TX, her siblings Bobby Gardner, Patsy Gardner and Mary Daisy. Pauline is survived by her children Gary Carney and wife Janet of Hitchcock, Pam Forasiepi and husband Joe of Texas City, and Keith Carney. Grandchildren: Cody Carney and wife Lyndi, Chad Carney, Kristen Waggoner and husband David, Jenna Springer and husband Justin, Jordan Carney, Joseph Forasiepi and Besa Carney. Great grandchildren: Isabella Waggoner, Jackson Waggoner, Cuyler Carney and Cullen Carney. Sister Shirley Murphy and nieces and nephews.
Pauline was born on August 12, 1933 in Welder, TX to John and Ella Gardner. She was a longtime resident of both Texas City and Nacogdoches, TX. She worked for many years for Texas City ISD and later retired from Nacogdoches ISD. Pauline always enjoyed her job taking care of children.
Graveside service will be held at 2:00 PM, Tuesday February 27, 2018 at Forest Park East Cemetery, Webster, TX.