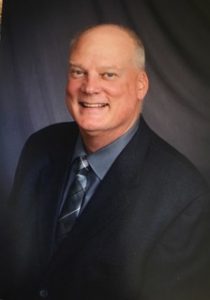 It is with great sorrow that we announce the passing of Paul Steven Hoffman. Paul went to be with our Lord Thursday, March 2, 2017.
Paul was born on October 12, 1956 in Baton Rouge, Louisiana. His family moved to Houston when he was 9 years old. He graduated from James Madison High School in 1974. He then went on to earn his Mechanical Engineering Degree from Texas A&M University in 1978. While attending Texas A&M he was a member of the Aggie Corps of Cadets, Squadron 11 also known as Heaven's Eleven.
Upon graduating he began his career in the petrochemical industry. For 26 years he worked for Nalco forming lifelong relations along the way.
Paul was an avid scuba diver, teaching classes at Houston Scuba Academy. Often family vacations centered around scuba diving. His other hobbies included autocross racing, competition pistol shooting, fishing and boating. Above all else his greatest passion was family.
Paul was an involved member of Seabrook United Methodist Church, where he most recently served as the Staff Parish Relations Committee Chairman.
Paul is preceded in death by his parents Charles and Mary Hoffman and brother John Charles Hoffman. He is survived by his wife, Fay Hoffman, sons Gerad Howard, Wesley Howard and his wife Cristie, his sisters-in-law Karen Feigl and her husband Ernie, Kay Nollkamper and her husband Gary, nieces Tami Feigl, Joslyn Crain and her husband Chris, nephew Gregory Nollkamper and his wife Melissa, great nephews Grey Edwards, Braxton Crain and Alexander Nollkamper.
A memorial service will be held at 2pm Friday, March 10, 2017 at Seabrook United Methodist Church, 3300 Lakeside Drive, Seabrook, Texas 77586. In lieu of flowers the family requests donations in Paul's honor to Seabrook United Methodist Church.