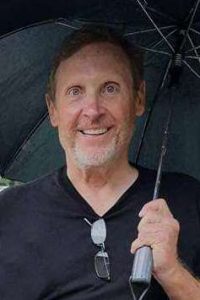 Paul George Ash, Jr. (66), of Dickinson, Texas, passed away on November 17, 2019. He was born in Galveston, Texas on May 26, 1953 to Ruth and Paul George Ash, Sr.
Paul was a loving father, husband, brother and grandfather.  He is survived by his wife, Darlene Ash; daughters, Lucy (Josh) White, Niki Bird; and granddaughter, Vanessa Bird who will miss him greatly.  A retired attorney, Paul was an avid cyclist, literary scholar, all-state clarinetist and homing pigeon breeder.  He graduated with honors from La Marque High School, University of Houston, University of Michigan and University of Texas Law School.  After passing the bar, Paul practiced general and tort law centered out of Galveston County.  He also contributed to the Bay Area by supporting the poor and underserved pro bono, defending clients assigned by the court, and supporting the United Way. Paul spent his final years using newfound carpentry skills after Hurricane Harvey rebuilding his and Darlene's home with help from many friends, volunteers, neighbors, and family. His family is forever grateful to the researchers and oncologists at the University of Texas MD Anderson Cancer Center for prolonging Paul's amazing life.
A memorial celebration of life will be held on Saturday, December 7, 2019 beginning at 4:00pm at the Holiday Inn – Webster NASA at 302 W. Bay Area Blvd., Webster, Texas 77598.