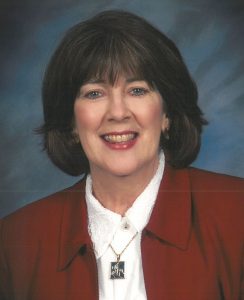 Patricia "Patsy" Becker, age 80, passed away on September 22, 2022 in Houston, TX.
Patsy was being visited and comforted by family members and close friends at the time of her death.
She was born on December 2 in North Houston, Texas to Charles and Verna Johnson.
Patsy grew up in the rodeo world and was an accomplished barrel racer, winning many purses. She was proud to have graduated Cum Laude from high school and received an honorary FFA degree from the State of Texas. She spent many years involved in the Houston Rodeo serving as the Staff Coordinator and especially loved working with the 4-H kids from all over the country.
A fan of the Latin culture, Patsy took as many Spanish language courses as possible at community college. She was able to become fluent by spending time in Mexico with a host family and could be found practicing her Spanish with the staff at Los Tios while enjoying a good Mexican dinner. Despite suffering with a heart condition in her later years, she spent time volunteering for Texas Children's Hospital and the American Heart Association. She loved God's Word and spent much time in prayer, she was most happy when she was able to lead those who came across her path to the Lord. She was a faithful friend, loved her pets and being out in nature.
Patsy is survived by her brothers Ronald Johnson, Charles Johnson Jr., and sister Charlene Johnson; her three sons and their wives Richard and Maria Becker, Todd and Trish Becker, Jeb and Beverly Becker; and granddaughters Courtney and Kristin; as well as several nephews, nieces and great grandchildren, all of whom she loved.
Please join us to celebrate Patsy's life, at 12:00p.m. on Wednesday, September 28th, 2022 at Westbury Baptist Church on 10425 Hillcroft Street, Houston Texas 77096. In lieu of flowers, we ask that you honor Patsy's love for her pet companions by donating to your local Pet Humane Society in her memory.