Ouida Jolene Bullock Curtis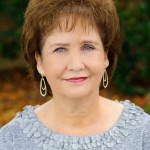 Ouida Jolene Bullock Curtis passed away Wednesday, June 18, 2014, at the age of 63.
She was born March 8, 1951, in El Dorado, Arkansas, to Joe and Pauline Bullock. She graduated from El Dorado High School in 19­­69 and attended Southern State College in Magnolia, Arkansas.  She moved to Dallas in 1971 to attend the Bible Training Work in Farmers Branch. There she met and married Barry N. Curtis.
In the years following, Jolene was a minister's wife, mother, homemaker, and school/community supporter.  She also served as a school teacher and church administrative assistant.
She moved her young family to South Houston, Gatesville, Hamilton, Belton, and College Station in Texas, and St. Louis, Missouri. Jolene moved back to South Houston with Barry and her children in 1987 and was actively involved in Main Street Church of Christ and later as a staff member at New Beginnings Church in Friendswood.
Jolene's love for music and singing was evidenced by the various groups of which she was a part—A Reason to Sing, Sweet Spirit, South Houston Bible Training Institute Song Tours, and the New Beginnings Praise Team.
She is preceded in death by her father and mother. She is survived by her three sons and their wives, Jason and Aljith Curtis of Manassas, Virginia; Jeremy and Wendy Curtis of Kingwood, Texas; and Joseph and Gina Curtis of Chicago, Illinois.  In addition, she leaves behind five grandchildren – Isabella, Jaron, Odette, Jackson, and Lucy Curtis.
Services will be Saturday, June 21, at 10 a.m. at Clear Lake Church of Christ, 938 El Dorado Blvd. in Clear Lake, Texas, with Mark Waltenbaugh officiating. Viewing and family visitation are with Crowder's Funeral Home, 111 E. Medical Center Blvd. in Webster. The family will be available for visitation from 6:30-8:30 p.m. on Friday. A second visitation and service is planned for Sunday, June 22—visitation at 1 p.m. and service at 2 p.m. at East Faulkner Church of Christ, 930 E. Faulkner, in El Dorado, Arkansas, with burial following at Craig Cemetery near the family home.
Special recognition goes to staff members at St. Luke's Hospital in Houston for their kindness and caring service to Jolene in her last days. In lieu of flowers, the family would welcome donations to the National Kidney Foundation, New Beginnings Church in Friendswood, TX or a charity of choice.