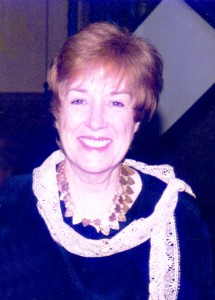 Olene Mae Land Fuller of Dickinson, Texas passed away on December 23.
She is survived by her brother Frank Land and wife Judy, two children, Doug Fuller and wife Candace, Deron Fuller and wife Kelli, three grandchildren, one niece and one nephew.
Olene was born in Vivian, Louisiana in 1937 and grew up in Baton Rouge, Louisiana.  She graduated from Louisiana State University with a B.S in Business.  She received a Master's in Business from Baylor University.  In 1974, she became a professor in Business Management at San Jacinto College's North Campus.  She later became Chair of the Business Department, retiring after 33 years.  She devoted her life to teaching and set a high standard for all of us.
Olene was an impassioned and lifelong traveler and steadfastly supported her LSU Tigers.
Even in her final difficult weeks, she reminded us how to live by her example.  She will be deeply missed by all of those who loved her and whose lives she touched.
Visitation will be held Tuesday, December 29 at Crowder Funeral Home in Dickinson, Texas from 11am to 1pm with the Funeral Service at 1pm.  Burial to follow at Mount Olivet Cemetery in Dickinson, Texas.
The family would like to thank all of her friends who shared this journey with her and especially Dr. Suzanne McClure with Deke Slayton Cancer Center and Dr. David Mason with Houston Methodist St. John Hospital.
In lieu of flowers, please make donations to the First United Methodist Church in Dickinson, Texas.