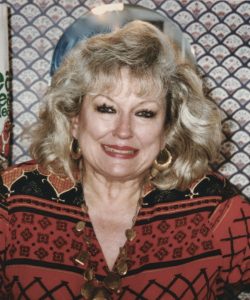 Norma Pritchard Abel passed away on December 4, 2022 in Webster, Texas at the age of 85. Norma was born on January 31, 1937 in Oklahoma City, Oklahoma to Charles R. Pritchard and Alice Emily Pritchard.
Growing up, Norma was a talented pianist, and routinely played for the congregation at church. She was raised in Oklahoma City, and became an avid Sooners fan. She went on to attend the University of Oklahoma and be an active member of the Delta Gamma sorority. Norma enjoyed the outdoors, music, sporting events, traveling, and coordinating destination events. She spent the majority of her professional career as a Legal Secretary at Vinson & Elkins. Norma was a loving mother who was always supportive and proud of her 2 children no matter the circumstance; she will be dearly missed by family and friends.
She was preceded in death by her parents, and husband Alan Abel.
Survived by her daughter, Terri Bierschwale, son William Hamberg, daughter-in-law Candace Hamberg; grandchildren Michael Hamberg, Alexis Myklebust and her husband Trevor Myklebust, and Nathan Hamberg; great grandchildren Colby Hamberg, Mikayla Hamberg and Jovie Myklebust.
Funeral service will be held Friday, December 9, at 1pm at the Crowder Funeral Home Chapel, 1645 East Main, League City, Texas 77573.