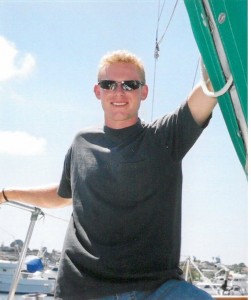 Nicholas Lynn Weeks, 33, of Texas City passed away August 15, 2015 in Houston, Texas. He was born January 20, 1982 in Texas City, Texas.
Nicholas is preceded in death by his grandfather Curtis Minshew and grandmother and grandfather, Patti and Bernie Peterson.
He is survived by his mother Vicki Baker, his father Tracy Weeks, grandmother, Janet Minshew, grandparents, Pam and Graham Collins, two daughters Elly and Fayth, sisters, Theresa Weeks and Melissa Padilla, brother, Brandon Darnell and special family and friends Regina Weeks, Robert Baker, Mark and Trish Minshew, Theresa and Gary Janecek, and Matt Hartnett.
A Memorial Visitation will be held on Wednesday, August 26, 2015 from 5:00pm to 7:00pm with a Memorial Service at 7:00PM at the chapel of the James Crowder Funeral Home in La Marque.