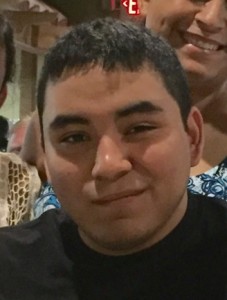 Nathan Martinez, 19, passed away from this world and entered the KINGDOM OF GOD on August 1, 2016. He was born on May 5, 1997 in Webster, Texas to Glen and Fabiola Martinez. He is survived by his parents, Glen and Fab, his brother Joshua and sister Ava, and a large extended family of aunts, uncles, cousins, and loving grandparents who love him dearly, and although our hearts are broken, he shall remain loved forever.
He graduated from Clear Lake High School in 2015 and was a member of the JROTC program. He was attending college and preparing to join the United States Army. He had a passion for wanting to serve his country as his grandfather, uncle and father served.
A visitation will be held on Saturday, August 6, 2016 from 5:00 pm to 6:00 p.m. followed by a memorial service at Crowder Funeral Home, Webster, Texas.   In lieu of flower, the family asks that you make a donation in Nathan's memory to any charity you so desire or say a prayer. We also ask that you let the ones who care about you know that you love them too.