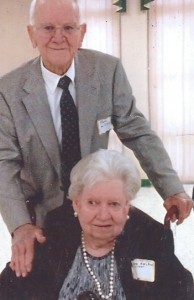 Nancy Anne Hackel Williams, 81, passed away after a long illness on January 31, 2016. She was born January 7, 1935 in Paris, Texas. Anne graduated from Pleasanton High School in 1951 and from Paris Junior College in 1954. She received her BS Degree (1957) and Master in Education Degree (1961) from Stephen F. Austin College in Nacogdoches, Texas.
Anne is survived by her husband of 61 years, Thomas "Brow" Williams, her sister Susan Neville Elias and brother John Gerald Hackel of Corpus Christi, Texas, her nephew Raymon Todd Elias (Sabrina)of Houston, Texas, her niece Dawn Elizabeth (Roy) Loverde of Austin, Texas, and sister-in-law Johanna Henderson of Farmersville, Texas.
She is preceded in death by her parents Gerald Hicks and Nancy Faught Hackel, her grandparents Dorothy Faught, Gerald R. and Mattie Hicks Hackel, and her great grandparents A.W. and Jenny Neville.
Anne taught elementary school at La Marque and Texas City ISD for 24 years. She had been a member of St. Michaels Episcopal Church in La Marque, Texas since 1957. She taught Sunday School and sponsored the EYC group there. Anne enjoyed her days with her family and the many friends she made over the years.
The family would like to thank all her devoted, loving care givers, Cheryl, Tonya, Jolene, Jenny, Susan, Mickey, and Candy.
A memorial service will be held at Saint Michaels Episcopal Church, 1601 Lake Rd., La Marque, Texas on Wednesday, February 3, 2016 at 1 p.m. In lieu of flowers the family requests you make a donation to the charity of your choice.
In the words of her loving, devoted husband "It's been a wonderful ride!"
Arrangements are under the direction of the James Crowder Funeral Home in La Marque.