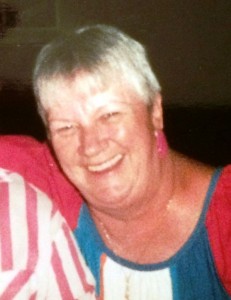 Myra Dean Vitrano, 82, passed away December 20th, 2015 in La Marque, Texas. She was born in Carnegie, Oklahoma on February 17th, 1933 to Erie Grace and Guy Martin Hockman. Myra married Frank Anthony Vitrano on December 26th, 1956, and was a resident of La Marque, Texas for 41 years.
Myra is preceded in death by her mother and father, two brothers, loving husband Frank, twin sons Randy Dean and Danny Dean, adopted daughter Erna Hoyland, and son-in-law Ken Yoakum. She was survived by her two daughters; Claurica Yoakum of La Marque, Texas and Myra Lucille and husband Dennis McKay of Las Vegas, Nevada, her sister; Nell Hockman Taylor, five grandchildren; Cynthia and Eric Gerlock, Thomas and Carey Stephens, Terry and Laura Stephens, Laurica Yoakum, and Ralph Anthony and Daisy Yoakum; numerous nephews, nieces, and great great grandchildren.
Our family wishes to extend our deep appreciation for the support given to Nanny in later years by Marilyn and Dwight Waggoner and Roxanne West.
A graveside service will be held on Monday, January 4th, 2016 at 10am, at Galveston Memorial Park in Hitchock, Texas.