Mrs. Theresa Elaine Wahid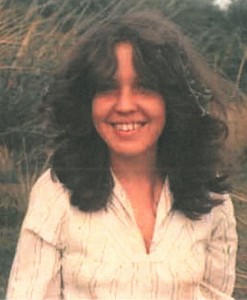 Mrs. Theresa Elaine Wahid, 63, was born June 11, 1953 in Houston, TX. Mrs. Wahid moved to Pearland in 1975 and passed away with her family by her side on June 29, 2016. She was of Catholic faith and a former nurse.
Mrs. Wahid is preceded in death by her parents, Frank and Betty Bozalina and brother, Michael Bozalina.
She leaves behind to cherish her memories, her husband of 44 years of marriage, Haroon Wahid; daughters: Yasmeen Wahid, husband, Mohammed Rajpar, Rana Gamel, husband, Caleb Gamel and Farzana Pearson, husband Jim Pearson; grandchildren: Natalie Gillioz, Gabrielle Gamel, Alyssa Pearson, Reese Pearson and Ali Rajpar, Ayla Rajpar; sisters: Cecilia Davidson,Virginia Bozalina, Charlotte Bozalina; brother, Samuel Bozalina
A memorial service will be held on Thursday, July 7, 2016 at 1pm with a visitation to begin at 12pm at Crowder Funeral Home.
On behalf of Theresa, In lieu of flowers, the family asks you to please donate to the Children's Tumor Foundation, to help fund research for the disease in which she suffered from, neurofibromatosis. You can make donations at http://www.ctf.org/  Thank you and God bless.