Mr. Robert Edward Watkins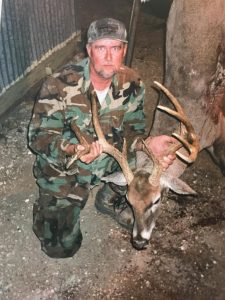 Mr. Robert Edward Watkins was born September 5,1951 in Baton Rouge, La and passed away June 22, 2017 in Houston, TX at the age of 65. Mr. Watkins was a 32-year resident of Pearland, TX and was a proud supporter of the NRA (National Rifle Association).
Mr. Watkins is preceded in death by his parents James and Betty Watkins; sister, Wanda Deathridge.
Mr. Watkins leaves behind his wife of 43-years, Phyllis Watkins; daughters: Tracy Cox, husband Eddie, Kathy Rhoden, husband Mark Garza and Mandi Ralston; son, David Ferri, wife Brenda; twenty-three grandchildren, nine great grandchildren and one on the way; brother, Johnny Watkins, wife Julia; father in law, William I. Epperson.
A visitation will be held Tuesday, June 27, 2017 from 6pm to 8pm at Crowder Funeral Home in Pearland. Funeral service will begin Wednesday, June 28, 2017 at 10am. Followed by a burial at Confederate Cemetery in Alvin.
Memorials may be sent to: Camp Hope 9724 Derrington RD, Houston, TX 77064.