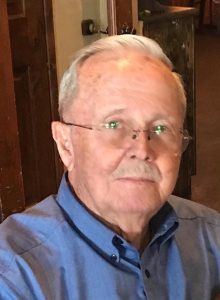 Morris Melvin Antley, 91 of Texas City passed away on Tuesday, October 3, 2023.  He was born on August 28, 1932 in Waverley, Louisiana to Elliott and Erma Antley.
Morris served in the United States Army during the Korea War.  He was a longtime member of the College View Baptist Church in Texas City.
He is preceded in death by his parents, his wife of 56 years Melba Antley, daughter Vikki McDonald, son Kenneth Antley and his three brothers; Willie Lane Antley, Schevan Antley and Wayne Antley.  Morris is survived by his youngest son, daughter-in-law, Bronna Cathey Antley; six grandchildren; Kaleb Antley (Meredith), Amanda Gutierrez (Daniel), Jon-Eric McDonald, Shane Antley (Hannah), Victoria Antley and Samantha Antley and seven great-grandchildren; Kylie Gutierrez, Payten Gutierrez, Leah Gutierrez, Cason Gutierrez, Winton Antley, Nixon Antley and Paul Antley.
A visitation will be held from 10:00am-11:00am on Monday, October 9, 2023 at the Crowder Funeral Home, La Marque. The service will be at 11:00am with Bro. David Addison officiating. Interment will follow at Galveston Memorial Park in Hitchcock, Texas.