Monica (Mona) Marie Hernandez Perez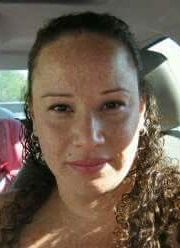 Monica (Mona) Marie Hernandez Perez was born November 3, 1979 in Galveston, Texas, she passed away July 6, 2017 in Texas City, Texas.
Monica was a resident of Pearland, Texas for most of her life.
Mona was known to be happy, full of laughter and down to earth. She was a very family oriented individual who believed in caring for kids; especially her nieces and nephews. Monica's Catholic faith kept her grounded in the word of God and she shared her faith strongly with family and friends.
Monica first met her husband, Steven, in 2004 and they married in 2015. She was a beloved wife, daughter, sister and Tia.
She is preceded in death by Grandparents: Ray Garcia & Jennie Garcia; Juan F. Hernandez Sr & Edelmira Sanchez Hernandez and brother in law Charles Lee Cribbs Jr.
Monica leaves behind to cherish her memories, husband Steven Perez; parents, Miguel (Mike) and Patricia (Pat) Hernandez; sisters: Edelmira "Mira" Cribbs Mitcham, husband Donald Mitcham, Karla Mueller "Softie" and Michelle (Shallie) Santistevan; brothers: Marcos Hernandez, (companion) Cassandra Villarreal, Michael Hernandez, Marlow Hernandez, wife Christy and Ray Alvarez Sr.; nieces and nephews: Aleeya Cribbs, Lexie Cribbs, Tatiana Hernandez, Jesse Hernandez, Elvis Hernandez, Telly Hernandez, Marlow Hernandez Jr., Genesis Jaure, Josiah Perez and Frankie Gutierrez.
Mona "NaNa" loved and cherished all of her nieces and nephews.  She was a huge presence in their lives and helped to raise many of them.  They will truly miss her, as will all her family and friends.
There will be a visitation on Monday, July 17, 2017 from 5-8pm with a rosary to begin at 6pm at Crowder Funeral Home in Pearland, Texas. Graveside service will be held Tuesday, July 18, 2017, 1pm at South Park Cemetery in Pearland, Texas.