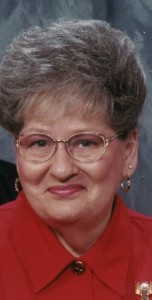 Monica Ann Morrow Noel,  78, was born September 30, 1937, in Wagner, SD. She was the "baby", born last of eight children, five boys and three girls. Monica, as her daughters would say, "grew-up", on Tuesday , December 29, 2015, at 11:23 am.
Monica moved to Pearland, TX in the early 1980's, where she lived for more than 30 years. Monica worked in the banking industry and was known and trusted by many, business associates, colleagues and friends.
She is preceded in death by her beloved husband, Ralph B. Noel; parents, Arthur "Art" and Bertha Morrow; brothers, Charles "Chuck" Morrow, Robert "Bob" Morrow, Thomas "Tom" Morrow; sisters, Vergene "Jean" Ellis and Ladonna "Donna" Ailts.
Monica is survived by two brothers, William "Bill" Morrow, wife Dolores, and Daniel "Dan" Morrow, wife Carol; daughters, Elaine Marie Noel and Barbara Noel Maxwell; grandson Justin Case Maxwell.
Memorial Service will be Wednesday, January 6, 2016, 3:00 pm at Crowder Funeral Home, 2422 Broadway, Pearland, TX 77581. The family requests in lieu of flowers, please make a donation to Baylor Health Care System Foundation for the North Texas Tornado Relief Fund, fund no. 56218, https://give.baylorhealth.com/how-to-donate/donate-online or a charity of your choice.