Miriam RUTH (Turner) Morgan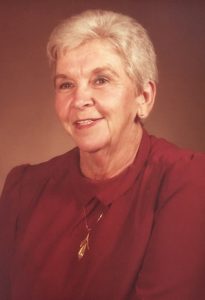 Miriam RUTH (Turner) Morgan, 94, passed away May 26, 2019 at Clear Lake Regional Heart Tower in Webster, Texas. Ruth was born May 25, 1925 in Frametown, West Virginia and was a resident of League City, Texas a resident of Houston, Texas and a longtime resident ofBay City, Texas.
Ruth's life was filled with happiness from family and friends and her heart was filled with love for others. She will be greatly missed and we wish everyone will keep her in their heart. She was a CARES volunteer at Hilliard Child Development Center, Home Intervention Specialist for Matagorda County Education Services, volunteered at Bay City Women's Crisis Center and Bay City Nature Center. Ruth was a member of First Presbyterian Church in Bay City, Texas. She was also the 1982 Woman of the Year at the Bay City Chamber of Commerce 60th Annual Awards Banquet. When in Houston, Ruth volunteered at a local nursing home and drove a special needs school bus for Spring Branch ISD.
Ruth was preceded in death by her husband of 54 years, George Wysong Morgan; father Harvey Martin Turner, mother Lakie Ann Taylor Turner; half-sisters Pauline and Bess Turner; sisters Mary Helen Turner Pullen, Maxine April Turner Woeltz, Pearl Turner and brother John Turner.
Ruth is survived by her sister Betty Turner Schoolcraft of Frametown, West Virginia and brother Samuel Turner; daughters Cora Ann Morgan Bigwood of League City, Texas and Camille Audrey Morgan of Dallas, Texas; son-in-law David Paul Bigwood; grandson Vic Cruz; 'granddaughters' Jumirey Cruz Mejia; Nergivell Cruz; 'grandson-in-law' Santiago Mejia; 'great-grandsons': Jafari Ford, Khyran Ford, Jayceon Ford, Remy Ford; Samuel Cruz; 'great-granddaughters'; Sarah Cruz, Elena Meija; niece Anniedear Woeltz Chappell of McMinnville, Oregon, 'niece' Ann Marie Saunders Hartley and 'nephew' Fred Saunders.
There will be a memorial service at First Presbyterian Church 2216 Ave. H in Bay City, TX on Saturday, July 20 at 2:00 PM.
Gravesite burial at Mt. Olivet in Dickinson, Texas will be on Monday, July 22 at 1:30 PM.
In lieu of flowers a contribution to Bay City Women's Crisis Center, Bay City Nature Center or First Presbyterian Church in Bay City, would be greatly appreciated.