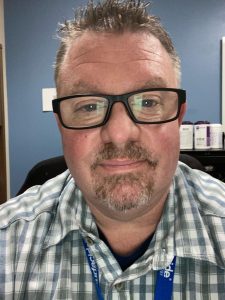 Michael Philip McFate, 50, a resident of League City, TX, formerly of Tucson, AZ passed away in his home on April 23, 2022. Michael was born in Binghamton, NY on November 28, 1971. He worked for Memorial Hermann Southwest. He was a graduate of the University of Arizona and a member of the ATO fraternity. In his spare time he enjoyed spending time with his family, especially his daughter, Sophia, fishing, and cooking on his smoker grill.
Michael is preceded in death by his son, Jacob McFate; and father, Philip McFate.
He leaves behind his wife of 12 years Kim McFate; daughter Sophia McFate; mother, Marjorie McFate; and sister, Kim Spitzer and her husband Eric. Nephews Shawn, Ryan & Niece Erin.
A Celebration of Life will be held in Tucson, AZ on May 21, 2022. No arrangements have been made for Texas at this time. In lieu of flowers, please consider a donation to the GoFundMe that was set up for his daughter, Sophia. https://gofund.me/7461a819