Michael J. Schattel, Sr. (a.k.a. Mike)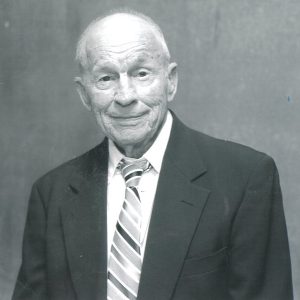 Michael J. Schattel, Sr. (a.k.a. Mike), a long-time resident of Pearland, Texas, passed peacefully in his sleep on July 12, 2023, at 88. He was a beloved husband and father.
Born on October 24, 1934, in Galveston, Texas, to Emil Joseph Schattel and Anna Esther (Wistinghausen) Schattel, he was one of five children. He grew up in Galveston, graduated from Galveston Ball High, and was a reservist in the Marine Corps before marriage.
One day, on one of Galveston's beaches, he met his true love, Dorothy (Kadlecek) Schattel. They married on November 5, 1955, in St. Mary's Cathedral in Galveston. They were married for 67 years and raised four children.
In his younger years, Michael worked for Galveston's newspaper, The Daily News, then the Houston Post, and later the City of Houston Fire Department.
After his retirement, Michael and Dorothy took to the road in their R.V. and traveled the United States, enjoying nature and making good friends.
Michael enjoyed many hobbies, such as collecting rocks from the many trips he took with his wife. He loved music and taught himself how to play the guitar and harmonica, and to the amazement of his family loved to break out in song in his later years. Michael was also a great self-taught auto mechanic and used that skill to build (from scratch) an R.V. for his family, resulting in a lifetime of memories to cherish. Another hobby he loved was astronomy. Fascinated with the stars, the universe, and everything about nature, he read books about the stars and the universe and even built a telescope that he used to gaze at the stars when visiting the deserts of Arizona and other amazing places.
Michael loved his grandchildren. He shared his love of collecting rocks with them and entertained them with the toothpick he always carried. The little ones could not figure out how he could make it disappear into his mouth.
Preceding him in death are his parents: Emil and Anna; his siblings: Emil Jr. Schattel, Betty (Schattel) Spencer, Geraldine (Schattel) Kocurek, and Jimmy Schattel; his grandsons: James (Jamie) Johnson and Eric Schmidt; and one son-in-law, Dennis Schmidt.
Michael leaves behind his wife, Dorothy Schattel; daughters: Deborah (Schattel) Johnson, Cynthia (Schattel) Schmidt, and Cheryl (Schattel) Stanilla; son, Michael J. Schattel, Jr.; grandchildren: Brian and Amanda Johnson; Brandon Schmidt and his wife Dao; Kenneth Stanilla and his wife Jordan, and Kyle Stanilla and his wife Helen; Travis and Tyler Schattel; and great-grandchildren: Taylor, James, and Gabby (Johnson), Aiden, Camden, Easton, and Connor (Stanilla), Dawson and Sydney (Stanilla), Logan, Liam, and Leo (Schmidt); and many extended family members and his beloved Schnauzer, Zoey.
His family and all he met will remember Michael for his love of life, his gentle spirit, and the kindness he showed everyone.
There will be a celebration of life, at 6:00 p.m. on Friday, July 21, 2023 at Crowder Funeral Home 2422 E. Broadway St. Pearland, TX 77581.