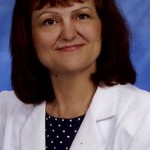 Mercedes Ann Martino, 58, resident of Huntsville, Texas, passed away March 13, 2014. She was born September 5, 1955 in Palacios, Texas to parents Charles and Mary Martino.
Mercedes was a member and volunteer at St. Thomas the Apostle Catholic Church in Huntsville, Texas and a volunteer with Meals on Wheels.
She was preceded in death by her father.
She is survived by her mother, Mary Therese Martino; daughter, Brandee Gutierrez and husband Daniel; two sisters, Donna Willhelm and husband Joseph Jr., and Laura Martino; brother, Charles Martino; two grandchildren, Addison and Sloan Gutierrez; devoted friend Gerry Stratford: and numerous nieces and nephews.
A memorial service will be held at 10:00 a.m. Tuesday, March 18, 2014 at Shrine of the True Cross Catholic Church in Dickinson, Texas.
In lieu of flowers, memorial donations may be made to the American Diabetes Association, 2400 Augusta Drive, Suite 175, Houston, TX 77057-4989.