Melissa "Missy" Lynn Nall Cervantes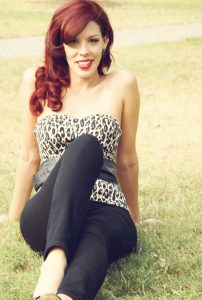 Melissa "Missy" Lynn Nall Cervantes
Died 19 September 2016 in La Marque, Texas, after much too brief a life with her loving family and friends. Born 27 July 1982 in Texas City, Texas. Survived by her two beautiful and adoring children, Mateo Kai and Aleah Jade; her step-son, Ivan Cervantes; her devoted parents, Michael and Alice Nall; her caring brothers, Michael (Sandra) and Matthew (Pha Le); her beloved dog, Chico; and her grandmother, Barbara Bunge, and husband John. She will be dearly missed by her many aunts, uncles, cousins, nieces, and nephews.
Born into a close family with significant ties to Galveston County, Melissa graduated from La Marque High School in 2000; and immediately pursued her passion as a personal stylist. She obtained her license, and in time became a Master Stylist at Hair Revolution in Houston, Texas. Melissa immersed herself in her career, where she enjoyed spending time with her co-workers and clients, who frequently raved about Melissa's skills. She was known to be a great listener, and always looked for the positive in everyone and everything.
Melissa was a devoted mother, who loved spending time with her two children, and cherished seeing them learn, grow, and develop each day. She enjoyed traveling to Spain, Costa Rica, the Dominican Republic, and Jamaica – as well as her more recent trips, to Las Vegas, Austin, and New Orleans. Spending time with her family and friends, Melissa was always ready to explore new places and try new experiences. She found inspiration in the words of Bob Marley, which she shared with others – "Live the life you love. Love the life you live."
A Memorial Service is to be held at 4:00 pm on Saturday, 24 September 2016, at Crowder Funeral Home, 851 F.M. 517 W. and Hwy. 646, Dickinson, Texas 77539. Tel. (281) 337-1515.