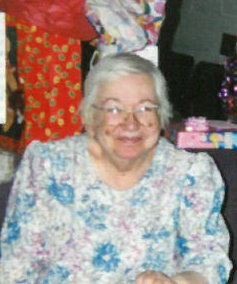 Mavis Finley, 84, of Texas City passed away on Wednesday, February 10, 2016 in Texas City.  She was born July 23, 1931 in Slate Springs, Mississippi to Clarence O. and Estelle Lunceford. She was a resident of La Marque and Texas City since 1964. Mavis was a friendly and familiar face at the service window at the La Marque Post Office for many years. She retired from the US Postal Service after 20 years of service. She enjoyed watching movies and spending time with family. Mavis was also a member of First Baptist Church-Texas City.
She is preceded in death by her parents; her husband Elmo J. Finley and son-in-law, David Alaniz, Sr.  She is survived by her daughter Glenda Alaniz and son Leon Finley; brother, Clarence A. Lunceford; grandchildren: Crystal Alaniz and Angela Alaniz, and great-grandchild:  Miah Cortez.
A visitation will be on Tuesday, February 16, 2016 from 6:00pm – 8:00pm at the James Crowder Funeral Home in La Marque. A Graveside Service will be at 2:00pm on Wednesday, February 17, 2016 at La Marque Cemetery officiated by Dennis Johns, Minister of Families, and First Baptist Church, Texas City.