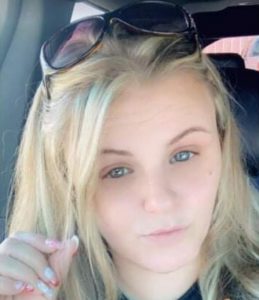 Marylee Mechelle Norton, 34, a resident of Bacliff, Texas passed away on July 1, 2021, in Texas City, Texas. Marylee was born to Marshall and Kathy Norton as their youngest daughter.
Marylee was known to her parents and siblings as "Pumkin". She was best known as "momma" to her 4 children.
Marylee is preceded in death by her mother Kathy Norton, her maternal grandparents Bob & June Forester and John & Mary McKenney, her paternal grandparents Marshall Sr. & Mary Norton.
Marylee is survived by her children Jeremiah King Jr., Da'von Norton, Terry Jones III, and Maliah Jones all of Bacliff, Texas. Her father Marshall Norton of Bacliff, Texas. Her oldest sister Lisha Norton Gonzales (Gabriel) of Austin, TX. Her older sister Becky Eisenring (John Sr.) of League City, Texas. Her older sister Marcie Norton (Andre) of Dickinson, Texas. Her brother John Young (Starr) of Santa Fe, Texas and many aunts, uncles, cousins, nieces, nephews, and friends.
Memorial services will take place Saturday, July 10, 2021, from 9:00 am to 11:00 am at Crowder Funeral Home in Dickinson, Texas. A burial will follow at Blair Cemetery in Timpson, Texas. Pallbearers serving will be John Young, Gabriel Gonzales, Ricardo Beliz III, Shawn Norton, Isaiah Beliz, and Matthew Myers. Honorary pallbearers are Jeremiah King Jr. and Da'von Norton.
Marylee loved and cared big. She knew the struggle and helped others anyway she could. If you were blessed to have her as family or lucky enough to be called her friend, you knew that she had you. We lost a bright star, a beautiful soul, a true ride or die. But we gained an angel for eternity. Kiss and hug mom for us. We will take care of your babies and tell them everyday how much you love them…….Fly high, Pumkin…….