Mary Louise Kowalik Jurca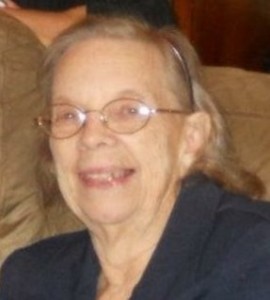 Mary Louise Kowalik Jurca, 89, of La Marque passed away on Monday, November 30, 2015 in Houston, Texas. She was born March 25, 1926 in Falls City, Texas to Henry and Mary Kowalik. She married the love of her life Louis Jurca on June 2, 1951 at St. Patrick's in Galveston, they were married for 59 years until his death in 2010. Mary Louise graduated from Dominican High School in Galveston. She raised her family in La Marque and was one of the founding families of Queen of Peace Catholic Church; she was a charter member of RVOS #146 of Galveston, Texas and KJZT #106 of La Marque, Texas; she was a housewife until Sandra went to school and then she went to work for Queen of Peace School. Around 1970, Mary Louise, Nook Oldag, Elsie Vyvial, Rose Ann Reznicek, Dorothy Reznicek, Louise Plasek and Christina Plasek decided to meet for a cup of coffee. That cup of coffee turned into a Tuesday tradition that lasted until Mom moved to Houston in 2012.
Mary Louise is preceded in death by her parents; husband Louis Jurca, daughter Mary Jurca and sister Marguerite (Nook) Oldag.
She is survived by her daughters and sons-in-law; Stephanie Forsythe and Mike, Gwen Medley and Will Taylor, Annette Triska and Bob, Sandra O'Guynn and Kelly; son and daughter-in-law; Louis Jurca, Jr. and Lupe; her grandchildren; Sarah and Danny Millikan, Alicia Forsythe, Dylan and Linda Medley, Bobbie Medley, Jared and Dana Triska, Jacob Triska, Shelby Jurca, Connor O'Guynn and Abby O'Guynn; great-grandchildren; Andrew and Lexi Medley, Tristan Hayles, Robert, Ruby and Baby Millikan and brother-in-law and sister-in-law; Leland and Alice Jurca Schroeder.
A visitation will be on Sunday, December 6, 2015 from 2:00pm – 5:00pm with a Rosary at 3:00pm at the James Crowder Funeral Home in La Marque. Funeral Mass will be at 10:00am on Monday, December 7, 2015 at Queen of Peace Catholic Church in La Marque with Father Chacko Puthumayil officiating. Burial will follow at Mt. Olivet Catholic Cemetery in Dickinson, Texas. Serving as pallbearers will be Mary Louise's grandchildren and great-grandchildren. In lieu of flowers, donations can be made to the Alzheimer's Association.