Mary Kathryn (Kay) Werner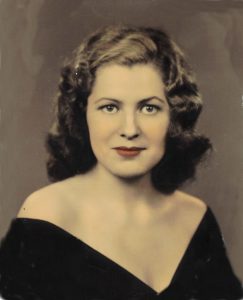 Mary Kathryn (Kay) Werner, 92, passed away on June 16, 2023, in Clear Lake, Texas. She was a long time resident of La Marque, but had lived at The Crossings in League City for the last seven years.  Kay was born July 13, 1930, in Chattanooga, Tennessee, to Wallace and Augusta Johnston.
Mary graduated from Tennessee Wesleyan College in Athens, Tennessee. She retired from La Marque ISD after 25 years as a School Teacher.  She was a member of the First United Methodist Church of La Marque for 67 years.
Kay is preceded in death by parents and her daughter Sharon Werner.  She is survived by her husband of 69 years, Stuart Werner; her son Stephen Werner and wife Carla; her grandchildren: Jackie and Jorge Carrasquillo, Jillian Werner, Yvonne Mazzi and numerous great grandchildren.
Graveside services will be held at 10:30am Wednesday, June 21, 2023 at Galveston Memorial Park Cemetery, 7301 Memorial Drive, Hitchcock, Texas, with Rev. Michael Selzer officiating.  Services are under the direction of James Crowder Funeral Home, La Marque.