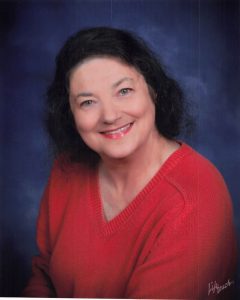 On Tuesday, March 24, 2020, Kathleen Sweeney, (AKA Mary Kathleen Sweeney), passed away in Friendswood, TX at the age of 69. Kathleen was born October 3, 1950, in Baltimore, MD. She graduated high school from the Institute of Notre Dame in 1968. She earned a Bachelor of Arts degree in Russian language and literature at the University of Maryland in College Park, MD in 1973. In 1979, she received a Master's degree in translation at the School of Translation and Interpretation of the University of Geneva in Geneva, Switzerland. In addition to her fluency in French, Polish, and Russian, she also acquired an intermediate level of knowledge of German and Spanish.
Kathleen Sweeney worked throughout her adult life as a professional translator of French, Polish, and Russian into English. She was a member of the American Translators Association (ATA) since 1982 and was certified by ATA for French-to-English translation. She worked as a translator in Baltimore, MD, Washington, DC, and Houston, TX. Among her various jobs, she served as a translator for Members of the U.S. Congress at the Congressional Research Service in Washington, DC from 1991 to 1993, and she translated at the International Monetary Fund in Washington, DC from 1993 to 1994. She moved to Houston in 1997 to work as a translator for the International Space Station Program from 1997 to 2004. She worked as a consultant and was owner of the translation company Sweeney & Associates. She never retired from the work that she loved.
Kathleen enjoyed the opera, symphony, ballet, theater, museums, cooking, traveling, and her beloved cats. She was active at her church and served as Lector at St. Clare of Assisi Catholic Church in Houston, TX since 2009 until recently when her health declined.
She is predeceased by her father, James C. Sweeney and mother, E. Jeanne New Sweeney, and brother, Robert W. Sweeney of Baltimore, MD. She is survived by her sister, Margaret S. Lyon (Robert) of Ambler, PA, nephews Benjamin C. Lyon (Breann) of Norfolk, VA, and Peter A. Lyon (Sarah) of Richmond, VA, and many loving cousins in and near Baltimore, MD and Dover, DE. Her closest friends in Houston include dear neighbors and the parishioners of St. Clare of Assisi Catholic Church.
A memorial service will be held in Baltimore, MD later this year. Donations in her memory may be sent to St. Clare of Assisi Catholic Church, 3131 El Dorado Blvd., Houston, TX, 77059. Condolences may be sent to Margaret S. Lyon, 1115 Henley Court, Ambler, PA 19002.