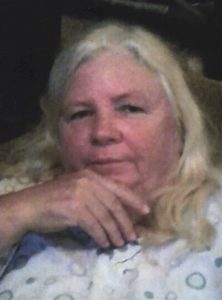 Mary Gayle Garza 64 of Santa Fe, TX passed peacefully November 6, 2019. She was born to Frank & Bernice Harbison on June 16, 1955 in Bayou Labatre, Alabama. Mary always went above and beyond for her family. She will be greatly missed.
She leaves behind to cherish her memory her 9 children, 37 grandchildren, 12 great grandchildren, 2 sisters, 1 brother, as well as numerous nieces, nephews and friends.
Mary was preceded in death by her parents, son Robby, and 2 sisters.
Services will be held at Crowder Funeral Home in Dickinson. Visitation Sunday November 10, 2019 5-8pm. Funeral Monday November 11, 2019 10am.